Aremu Oluwatobi Stephen began his music grind as far back as 2012 and he has very impressive results to show for it.
Having sealed the year with a decent effort on the single STORY, Kawasaki, lets us know of the music gourmet cooking in his kitchen. Read to learn of his beginnings, his struggles, his next moves, his opinions on some critical issues in the music business, and more.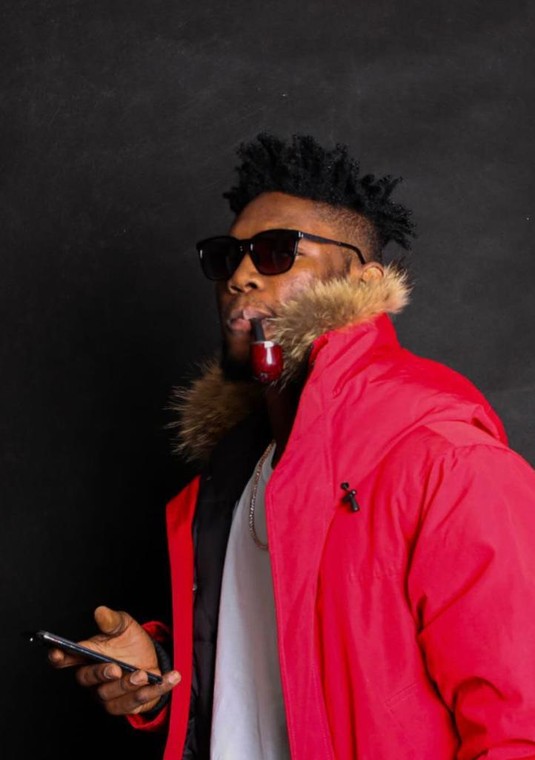 Mufasa Kawasaki: The fresh prince of Nigerian Afro-fusion
'If I were to rate myself, I would say 8/10.'
– KAWASAKI
What is the back story of your name "Kawasaki"?
It was just Mufasa but while I was schooling at FUTA I got a power bike. It was a Kawasaki ninja 250cc and it had always been a dream of mine since I was little, as I had always loved everything Asian. All of a sudden I noticed my friends started calling me Mufasa Kawasaki and M.kawasaki for short.
Do you play any musical instrument?
I play a bit of the keyboard but the best instrument I've come across so far is the parade drum. I used to play the snare drum back then for my church. I was among the royal ambassadors association.
When did the music dream start?
I've always had the love for music for as long as I can remember but my dad was a very traditional man and had humble background, so he never believed that music could actually be a career. He was a church chorister in his younger days. Like I said earlier music was always the goal and I always used to look at big musicians as supernatural beings. In 2016/2017 Burna Boy came to Port-Harcourt for a show and he had an interview on Cool FM Port-Harcourt. I called in and luckily, they picked. He told me to chase my dream and not listen to anyone. That moment listening to Burna changed everything and my perspective of music and life as a whole.
How far along have you come since 2012 when you started your music career?
It has come good so far. It wasn't easy before I got to where I am today but I thank God for the platform I had in school. People liked my song in school and they called me for school shows and that was where I knew I was born to do this.
Let's talk about your discography. Out of all you've done, which one will you say is your favourite work and why?
A mentor of mine once told me that there is never a best single, my best single I would tell people is my next single because you get better with every track you drop.
Who are your influences?
Burnaboy is a big influence on my life and musical career. I see a lot of me in him because he rose up despite all odds and controversy. People should understand that musicians are not perfect, they are also humans and doing music is service to humanity. Mehn, shout out to Fela Anikulapo Kuti, that man should be a hero. He was a leader, he was not perfect but he was a good man. I still appreciate him for not introducing hard drugs to our society because back then he was a big influencer on the youths. He studied abroad and I'm sure he had some experiences so anything he did back then would have been the trended but he chose to serve the people. I also love Shopsydoo, Bankulli and Billieque. These men and leaders and the fact that they take time from their busy schedule to mentor and advise upcoming artistes like me, means a lot to me so I hold them in high esteem.
What childhood experience would you say ties to your current reality?
I knew I would do music from a very young age. Like I said earlier my dad loved music and was a chorister. He bought me my first keyboard t when I was in j.s.s. 3 and he also registered me in my church's music workshop but we never just thought that I would go into music professionally. I've always love entertainment. I have been a dancer at one time in my life, been a song writer and even done back up for some of my friends and musicians.
How do you manage to get this level of inspiration all the way in China?
It's been good for me to be honest. The feedback I have been getting so far from the song I dropped has been motivating and it has been keeping me going. It's a different thing to do your music and it's a different thing to get the right response from people. If I were to rate myself, I would say 8/10.
What's your relationship with other artistes, musically and otherwise?
I have good relationships with a few of them; nothing personal, just respect and I learn from them. I observe and learn from a lot of people and that is what I believe has been helping me. I chill, learn, strategize and then come with a vibe.
Which of your peers do you have great respect for?
Lol, that's a hard one. There are a lot of them I look up to and have respect for but I'll use this medium to give shout out to Barryjhay, SuperWozzy , Rema, Gemini and Omah Lay. These are guys like me that I relate with because they are working and before any record label came in they were and are still pushing until today.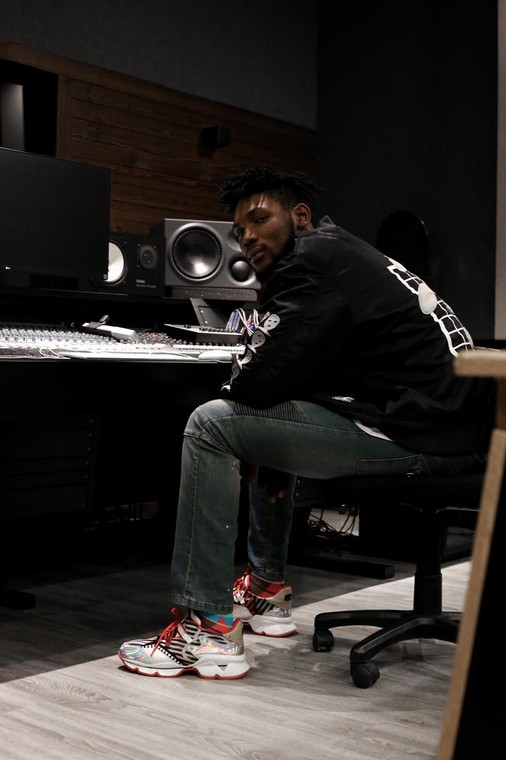 Mufasa Kawasaki: The fresh prince of Nigerian Afro-fusion
'…Every day I think of how I can be better and how I can be more creative.'
-KAWASAKI
How are your fans receiving 'Story'?
Wow, words can't explain. I am still overwhelmed. "Story" was more like a test to see if people would love the vibe and the response I got is crazy. Very very crazy… God is in control.
We gathered that you are set to drop a big hit. Tell us more about it.
Yes but I'll correct you on this one. I would like you to rephrase your question to ''dropping one of your hits''. I'll be dropping one of my hits soon stay tuned.
Do you support the notion that singles do better than an album?
I won't say I agree to that because as an artist, the respect you get when you drop an album is different from single. When you drop an album which is a body of work, it shows that you know what you are doing and people get to understand your sound better.
Are we expecting an album from you soon?
Of course but I'll drop an album, even albums God willing. I already have an album ready but I'll hold on until when I'm done with my schooling fully. For now, I just want to make good music and tour around the world.
What bothers you the most in the industry?
Competition is getting too much. Yes, I believe everyone should have zeal but this music no be competition matter. We should all just make good music and make people close to us happy. Like Shopsydoo would always say, music is service to humanity, music is like a wave. We just fuse with it and then and when it's time we get washed ashore. Music has been here before me and it will be hereafter me.
What are your goals for the rest of 2020?
I'm looking forward to dropping more singles and touring two countries before the year run out.
Watch the official video to 'STORY' by Mufasa Kawasaki
Follow KAWASAKI on all his social media platforms to keep up with his music and lifestyle.
YouTube: MUFASAKAWASAKI
Instagram: M.KAWASAKI02
Twitter: MUFASAKAWASAKI
Facebook: MUFASA KAWASAKI
This is a featured post.