The Nigerian movie industry is growing in leaps and bounds and new movie stars are emerging from different parts of the country.
Though the English Language is the universal language of communication, a large number of Nollywood movies are also produced in the three major languages; Igbo, Yoruba and Hausa. And movie stars are springing from different corners of the indigenous movie sectors.
Today, official Olamond Naija would be unveiling sensitive facts and figures of the celebrity nollywood actor, Peters Ijagbemi. Read on to set your mind ablazed .
BACKGROUND:
Peters Ijagbemi is one of the multi talented actors currently dominating the movie scenes both in the Yoruba and English part of Nollywood. The Yoruba born and bred actor is a genuine epitome of Africa cultural heritage. His family background and ways he was being nurtured while growing up enables him to flow in both northern and western dialects.
ALSO READ: BIOGRAPHY, LIFESTYLE OF NOLLYWOOD ACTOR, JEFF OLAJIDE OWOLEWA
EDUCATION
Peters Ijagbemi is a graduate of Ahmmadu Bello University where he studied Theatre Arts and graduated in 2009 and then proceeded to University of Lagos for his master's Degree and ended in 2013. Although, professional courses and honorary certificates has been adding up to his profile .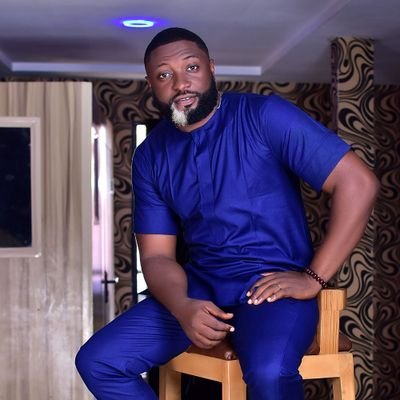 MARITAL STATUS
Peters Ijagbemi is happily married to a loving and adorable wife. They both got married in 2016.
CAREER
As an undergraduate student of theater Arts, at the Ahmmadu Bello University, he officially joined the movie industry in 2008, following his appearance in Jeta Amata's movie titled SERAUNIYA (QUEEN AMINA OF ZAZZAU). Since then, Peters have been putting in more efforts to get to the top. His agility has made him a force to reckon with in the industry. Peters has featured into numerous movies as the lead actor his crafts and skills are still adding up in the Nollywood industry. Few to be mentioned among his latest movies include Maami ati EMI,Nighty night, ENIKETA, GOLO, so many
FASHION SENSE:
Peters loves any material that looks simple on him. He is the super model that helps in promoting your brands with the shape of his body. To those that don't know, Peters is a simple and creative actor with a brilliant fashion sense, he enjoys watching movies, listening to music .
The entertainment world and lovers of Peters Ijagbemi awaits more great movies from the inspirational film maker and we at Olamondnaija blog is always ready to feed the fans with exceptional stories about Peters Ijagbemi.
Kindly Drop your comments and share